Create your Custom Memberships Apps in 30 mins!
with Full Appointment capability - rate as low as RM18.8/month!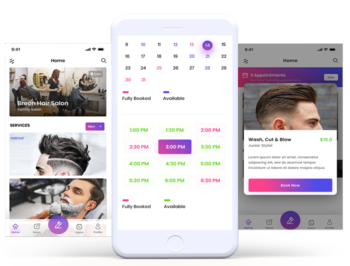 Booking for Appointments
Step into the future, no one wants to waste their time waiting in a queue. Be the first to provide a seamless client experience to turn your customers into your royal supporters!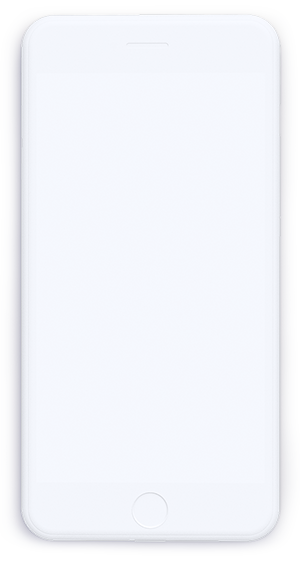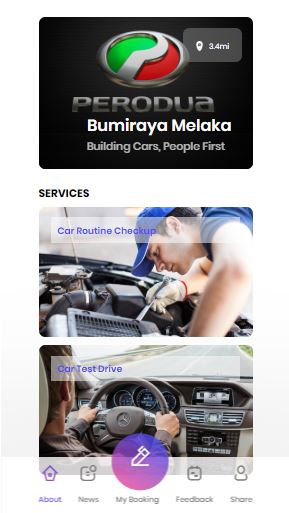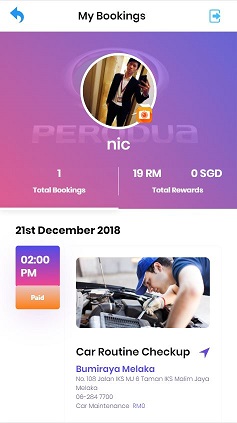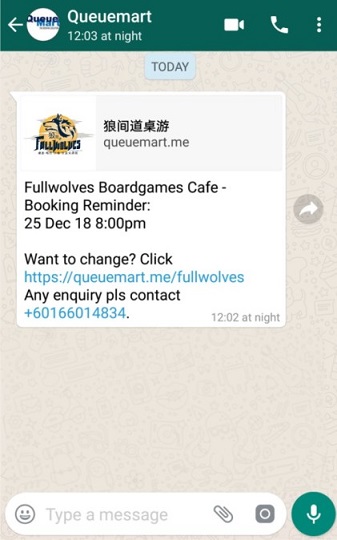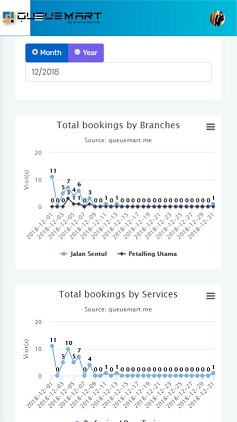 The one page info that you need to represent your company and services
All Services at a Glance

Display all your Branches

Display Attractive Short Video

Access News or Feedback
Clear information to tell you about the appointment date and time which serve as your wonderful membership system.
Appointment Status and Online Payment

Display Full Record of your Rewards

Claim a reward!

Get Reward points via Referral Link
No-show clients cause big impact the the business, let appointment reminders reduce the no-show case.
Reminders via WhatsApp or SMS

Set the system to automatically send messages

Instant notification to notify clients about changes

No more traditional Email Notifications
Closely monitor your business from your mobile phone with all your operation statitics.
Display by Branch or Service

Analyze the Business Traffic and provide Full Statistics anywhere, anytime

Full system and appointment management over the cloud

Allow Multiple Staff Sign-in
Instant Check-in with System QR Code
Shorten the client identification process by system QR code and eliminate the need of lengthy IC-checking process.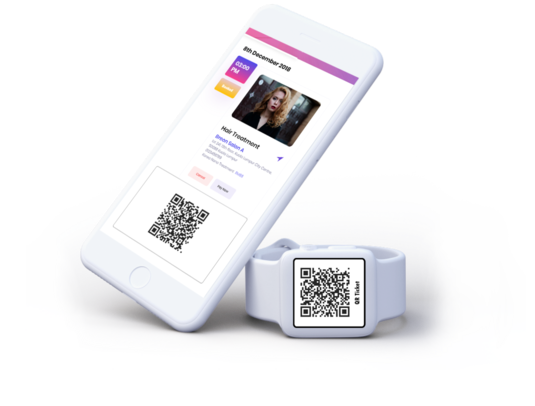 Book in 3 Easy Steps
Provide the ultimate customer experience.
1
Access Booking Page from Various Channel
Doesn't matter if your clients booking from the Apps or click your link from WhatsApp, Facebook Messenger or your Google Ads, it all lead them to the same booking page!
Explore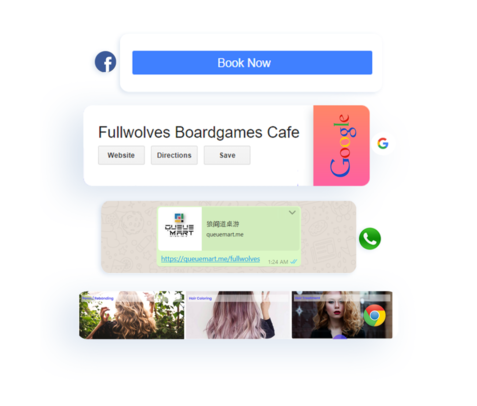 2
Send WhatsApp Reminder prior to Appointment
Your client get to choose their preferred time-slot that suits their free time and get instant conformation without having to wait you to reply!
Explore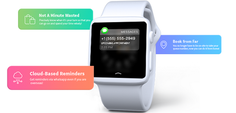 3
Check Live Queue and Arrive on time
Let your clients spend their precious time with their loved ones by allowing them to come to you on time, with the help of the live queue system! They are going to fall in love with your queue management system!
Explore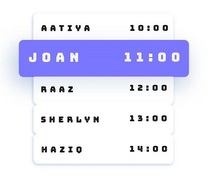 Ultimate Admin Control Using PC or Mobile Phones
Configure your system using keyboard and mouse for fastest access and maximum screen size, and then monitor the statitics with your mobile phones!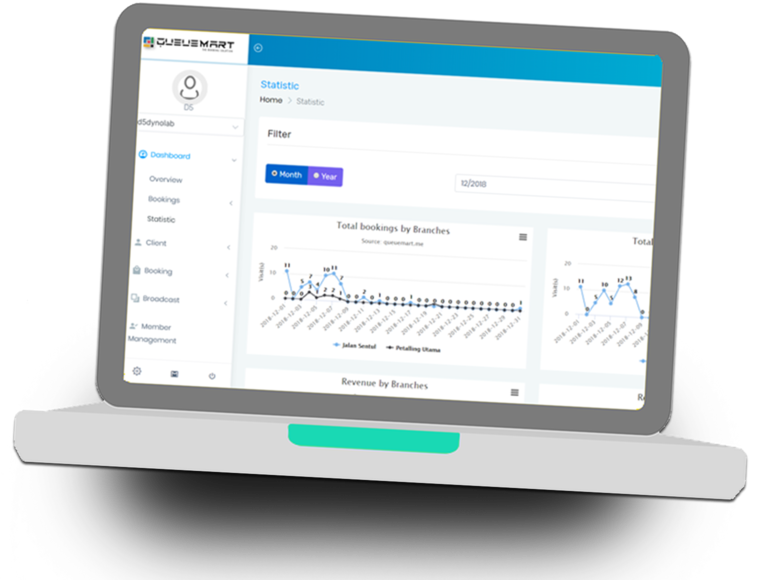 App Screens Showcase
Customize your apps to create attracive interface with no programming background needed! We will set it up nicely for you!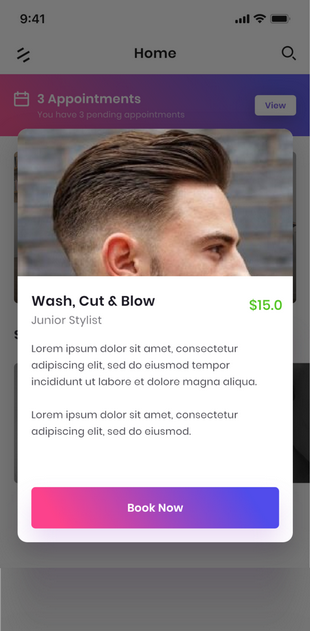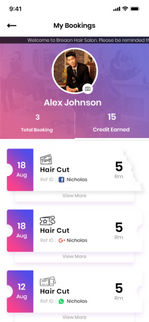 QueueMart Integrations
We integration your solution for you once and for all, and save your manpower on advertising and marketing!
We will handle the Google Search Engine Optimization (SEO) for you for your company to appear on Google search and Google Maps, as well as your ranking in Apple Apps Store and Google Play Store!

Learn More

We have fully integrated with Highcharts that allows you to record and generate comprehensive online traffic analysis to scrutinize the source of your clients to double your sales!

Learn More

We have integrated with multiple channels like Facebook and Google (with instant sign-in for clients and fully compatible ads link), WhatsApp messenger and Nexmo (to send reminders), client referral link (for them to promote your business for you while getting rewarded) and Ipay88 Payment Gateway to capture leads for your business like never before!

Learn More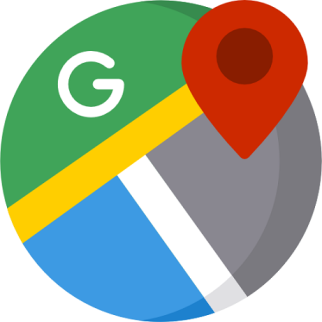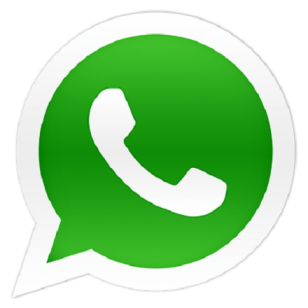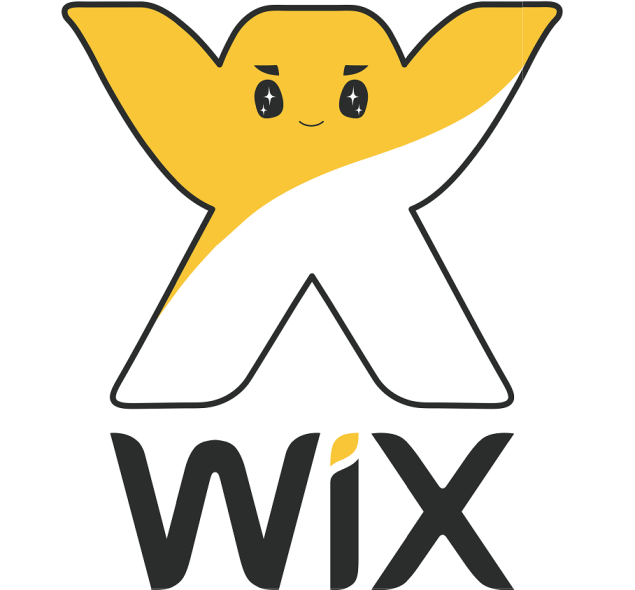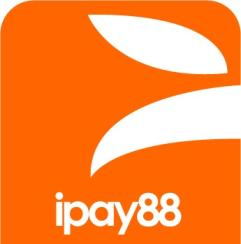 Frequently Asked Questions
If you have spent enough time to understand us, there is no reasons why you wouldn't come on board. As the Best Appointment System in Malaysia, your success is our upmost priority!
1. Is this App expensive? Rm10000+?
With all the functions and maintainance fee including in the monthly subscription package, you will have your own Progressive Web-App (PWA) from us. If you choose to create and publish your app to Google and Apple Apps Store, you only need to pay Rm2000 to get it done!
2. 3 Months to Generate this Apps?
With all your company details in place, we only need 1 hour to set up your fully functional booking and appointment web-apps for you to start receiving online bookings from your clients. 1 month is needed for Google and Apple Apps Store publication.
3. Online Payment needs 1 month?
You will get instant payment gateway approval from us, while we provide cash, online bank-transfer, credit card or e-wallet payment by integrating with Ipay88. We payout to your account weekly!
4. Data and Privacy Protection?
We pay upmost attention to the privacy protection. We base our database in Amazon Singapore (Hospital's Security Level) to ensure that we provide the highest level of online security. Most importantly, we strictly protect the clients' data from our end and take the leak of clients' info as serious offence.
Privary Policy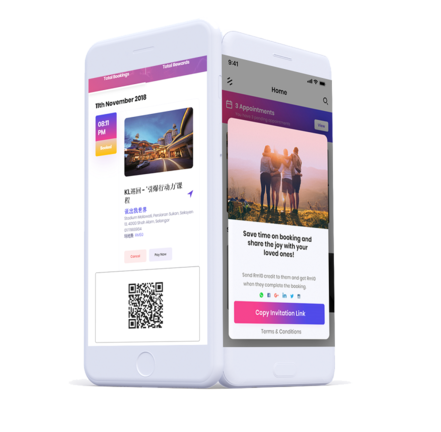 What People Say
Great things are meant to be shared. Let's hear what do other forward-thinking-merchants say
...This online queue system and onsite queue-screen enable me to balance the non-peak hours! I love the reminder system too!

Ben Lai
Branch Manager at Perodua Melaka
Now my hair stylists can go for vacation when they properly block the future dates!

Xiao Tian
Influencer from Salon Industry
...Wonderful interface that allows me to showcase my beautiful outlet photos! It has gotten FB ads lead for my outlets!

Victoria
Manager at Fullwolves Cafe
...Easy to set up and wonderful queue-screen display for my outlet!

Jeffrey
Founder at D5Dyno
...One system for me to manage all my teachers and their students! On top of the online analysis!

Xiao Pei
Manager at My Brain My Talent
Flexible Price Plan
We have the flexible plans (per branch) for you to start slow and pick up fast! We are here to give you the system you need to open more franchise.
Freelancer
Online Support
RM0.12/SMS
QueueMart Domain
Normal Report
No Video Display
Get Started
RM0.12/SMS + RM100 Credit
QueueMart Domain
Normal Report
Q Screen Video Display
2 Queue Stations
Get Started
RM0.10/SMS + RM200 Credit
Customized Domain
Customized Homepage Design
Full Report with Analysis
Q Screen Video Display
Unlimited Queue Stations
Get Started